Fingerprint Keepsakes
The Legacy Touch Keepsakes mission is to help comfort families of lost Loved Ones. We specialize in creating beautiful, personalized keepsakes and jewelry to help remember, celebrate & honor the unique life of your Loved One.
Ask your funeral director about 24-Hour Turnaround
that allows your keepsakes to arrive in time for the service.
---
Keepsake Categories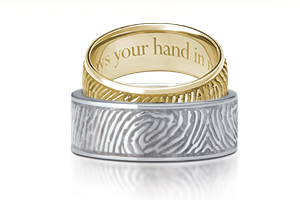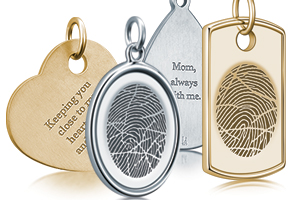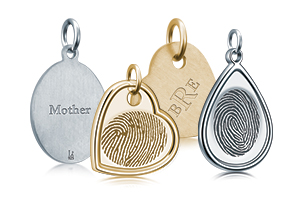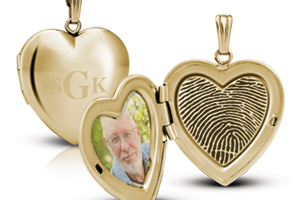 Quality Craftsmanship
Legacy Touch Keepsakes are individually handcrafted to embed beauty and comfort in each piece. Fingerprints of Loved Ones are refined to show and feel the lines and imperfections that make each item rare and treasured. The individuality of your Loved One is what it's all about.
From design to polishing to packaging, our team is honored to touch every unique keepsake.
24-Hour Turnaround
Only Legacy Touch can offer personalized fingerprint keepsakes crafted and delivered the next business day in time for your Loved One's funeral service.
Many families find this touching addition to their ceremonies extraordinarily comforting. Express delivery is available on the majority of our keepsake products.


Always Available
Through your funeral service provider a fingerprint was securely collected and a Personal Identification Number (PIN) for your Loved One was created. The PIN ensures the accuracy of your keepsake orders through our state-of-the-art eCommerce platform.
Your Loved One's PIN is always available and shareable with family or friends for keepsake ordering at anytime.
Legacy Touch Keepsakes
801 NW Commerce Dr.
Lee's Summit, MO 64086
P: (855) 802-6800